Hillcrest takes pride in its growing sustainability program and understands its responsibility in regard to future generations. We are proud to share that from 2017-2020, Hillcrest received a BOMA Best Gold Certification.
Recycling
Hillcrest provides numerous garbage disposal throughout the property. Interior containers are comprised of three bins for the disposal of paper, recycling, and garbage.
Our waste container program consists of three compactors where we capture glass, cans, bottles, and plastic. Additionally, we separate organic and cardboard collections.
All of the aforementioned programs have resulted in a diversion rate of 51% in the past 6 months, equating to the saving of:

4,718 trees
6,579,983 litres of water
854 metric tons of organics diverted from a landfill
Recycling Program
Hillcrest has a fully integrated recycling program involving both retailers and customers. There are recycling bins in the Food Court and throughout the mall for our customers' use.
Bicycle Parking Stations
Bicycle stands are located at the following entrances: 1, 3 & 5. View on map.
Rooftop Honey Bees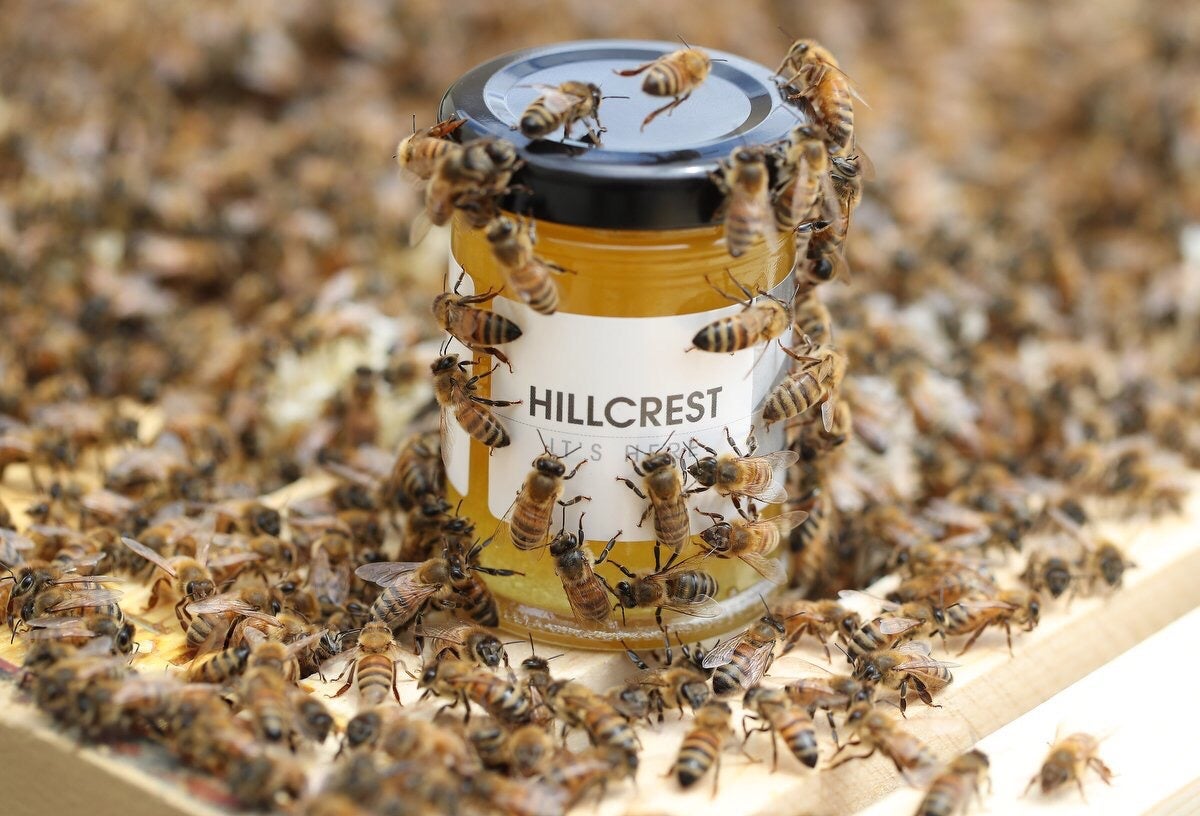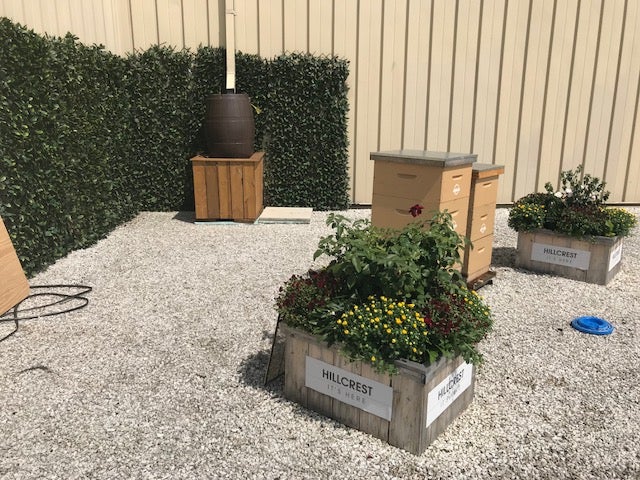 Hillcrest's rooftop is proud to be home to honey bees. We successfully installed two hives with 5000 bees on our rooftop in the summer of 2017. Thanks to the wonderful lush gardens of Richmond Hill residents, our bee population thrived and swelled to close to 70,000.
Our bees were extremely healthy and provided us with 'minty' tasting honey which we have donated to not-for-profit organizations in our community. Hillcrest prides itself on playing an active role in the community and contributing to the sustainability efforts of our region. We look forward to having the bees return to our rooftop this summer.
Thank you Richmond Hill residents for your contribution to this important initiative!